HIS Office, May 19, 2011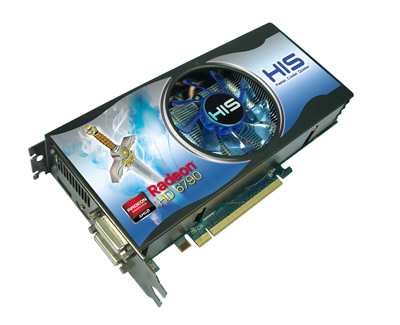 TODAY HIS releases HIS 6790 Fan 1GB GDDR5, delivering a stunning array of advanced technologies to demanding gamers. Running core clock at 840MHz and memory clock at 4,200MHz, the new model provides dramatic visual and gaming experience with a more affordable price.
3 Pillars:
· AMD Eyefinity technology: Gaming and productivity on up to three simultaneous displays.
· AMD's second-generation of DirectX® 11-ready graphics: Stunningly realistic gaming.
· AMD EyeSpeed technology: Fast applications and incredible video.
For more information about HIS 6790 Fan 1GB GDDR5

Where to buy:

Join the Kingdom of Gamer!

HIS is now on Facebook!

Follow HIS on Twitter!

About HIS
Founded in Hong Kong in 1987, Hightech Information System Ltd. is an internationally acclaimed graphics cards manufacturer. Commitment to Excellence is the bedrock of the company. HIS is proud to be ATI's Authorized 1st Tier AIB Partner, Certified Partner and Launching Partner. Up to the third quarter of 2010, HIS has won over 1,100 awards with ATI graphic solutions from major media all around the world. The performance-leading and award-winning models range from entry level to the most professional level products. HIS have proven to offer far superior, cooler, quieter and faster graphic cards than any other leading rivals. For further information, please visit the web site at http://www.hisdigital.com.